The power plant to go
You can't always rely on electricity from the grid everywhere. A power take-off generator from MOLL-MOTOR enables fast and flexible power generation – transported and powered by existing machines from the well-maintained fleet.
Because of its flexibility and high availability, the PTO generator is not only popular in agriculture, but is also particularly suitable for use in forestry and municipal applications, as well as for disaster relief operations such as firefighting.
Power generators for PTO drive are much cheaper compared to gasoline or diesel generators, because you use an existing tractor or other machine with PTO as the drive unit. The elimination of the drive also results in extremely low maintenance requirements for the power generator, which significantly increases operational readiness.
No chance of blackout
For domestic operation, our modern power take-off generators of the PTO series are optimised for mains replacement. Integrated control and monitoring systems ensure optimum voltage quality and provide the highest possible protection against personal injury and damage to property. This means that sensitive modern agricultural technology such as milking robots or modulating air-conditioning units can also be supplied without hesitation.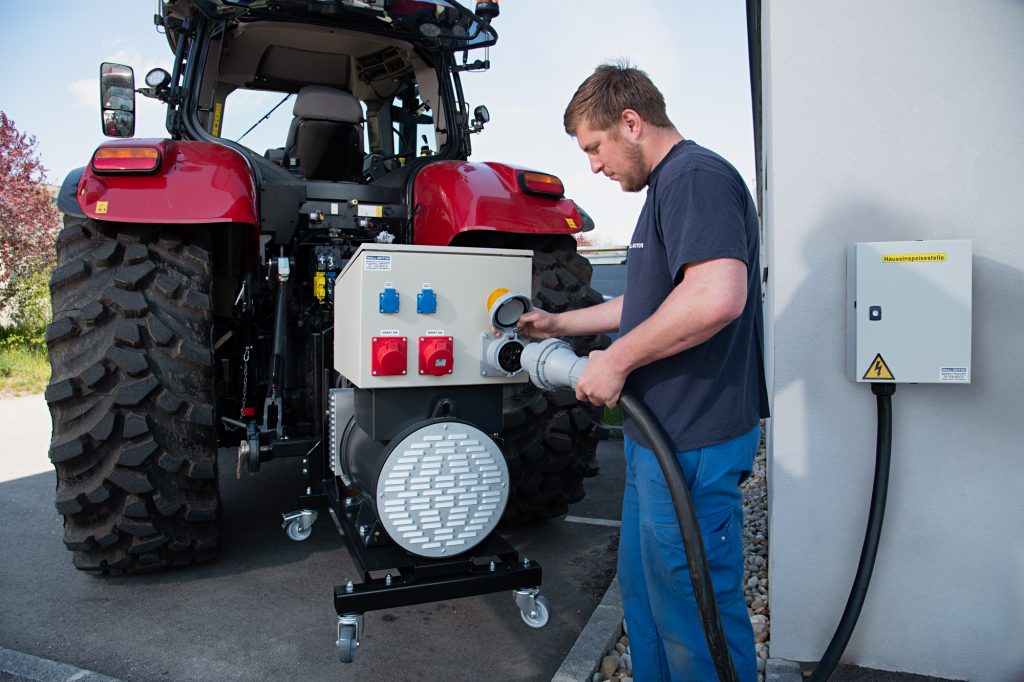 Power To Go
Our PTO series also scores with safety and flexibility as a mobile power generator in field operation for supplying consumer devices in agriculture and forestry, in the municipal sector and disaster relief operations. The insulation monitoring system provides reliable protection against electric shock even without grounding.
The unique all-in-one solution
Developed from the sum of customer requirements.
Maximum safety
… through protective shutdown at:
… by electronic voltage regulation AVR2 with 3-phase actual value recording:
… due to intelligent control technology:
Type overview
Information material